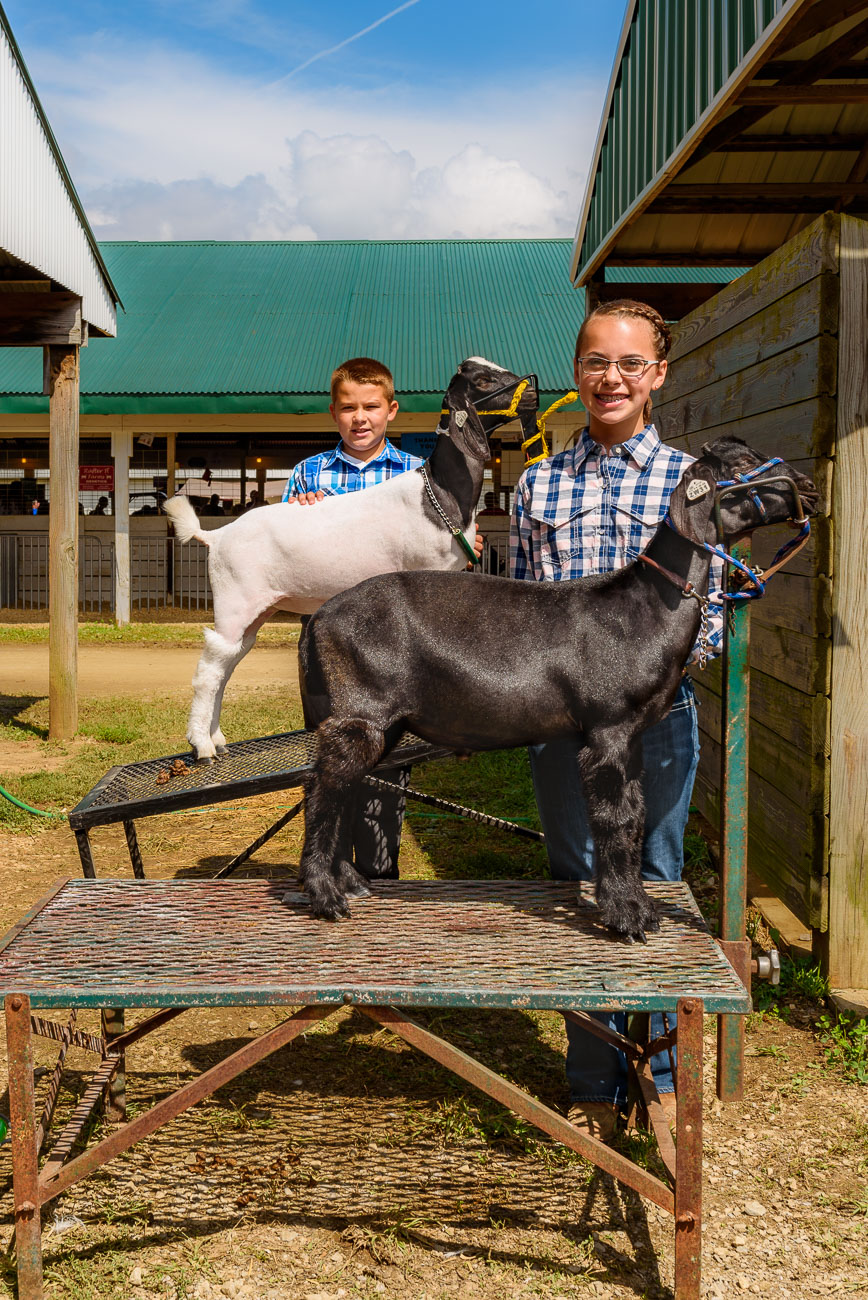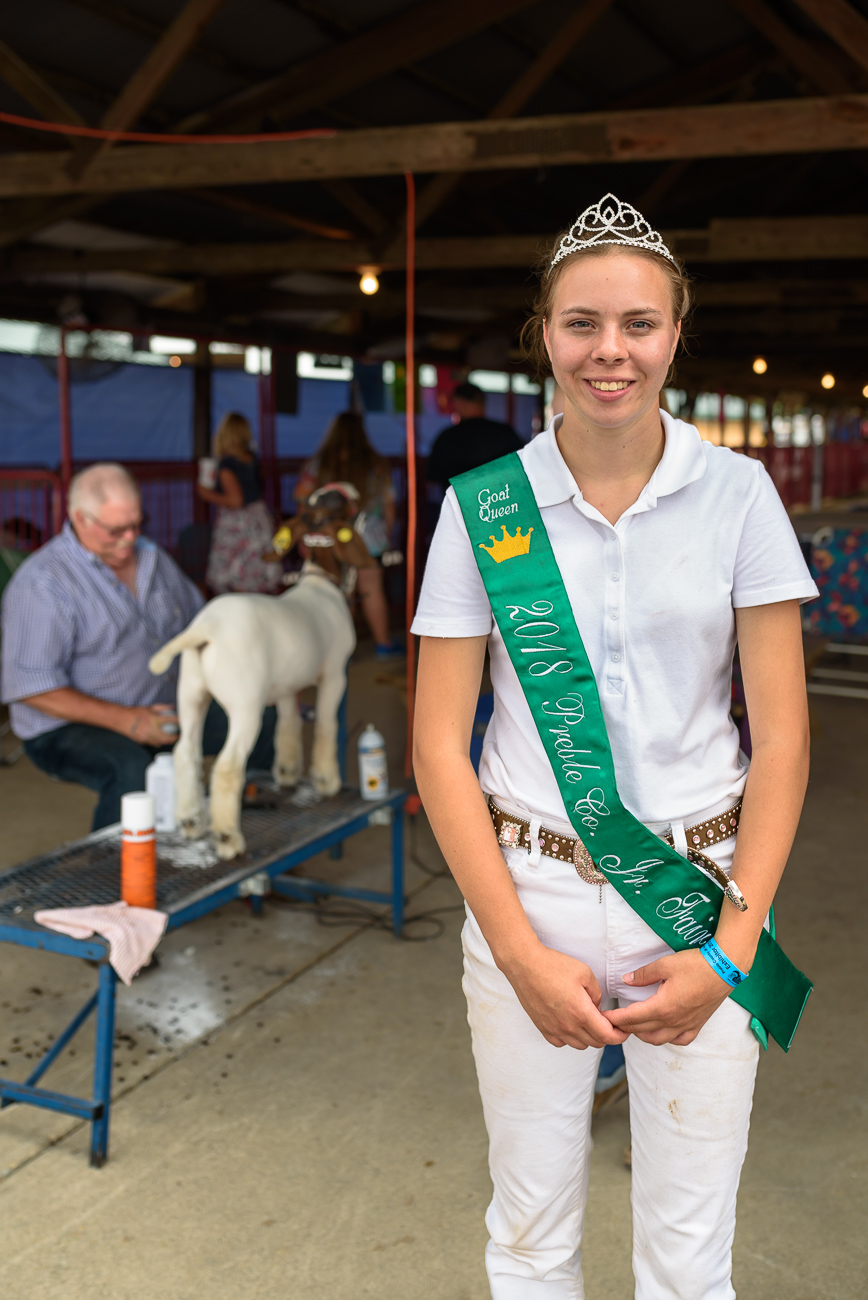 #Squad
Each year, the Youth Demolition Derby provides an opportunity for Preble County's future derby champions to test their mettle. There are no winners and no losers, because everyone gets a trophy for participating. I captured this image while the contenders and their families (many of which would later participate in the competitive adult demolition derby) awaited the start of the big event.
Victorious
The Demolition Derby is, in many cases, a family tradition. Here, dad proudly looks on as his daughter celebrates her righteous crashes.
We All Scream
Oblivious to the sheep showing in the barn behind them and the rain storm that had just passed through, these three kids attended to much more important matters --ice cream and conversation.
Bad Sheep
These young girls raised and trained their sheep in preparation for this showing, which proved far more frustrating and exasperating than they anticipated.
These Guns
While prepping his goat for the showing, this young man bragged about his strength. His father asked him to prove it and this was the result.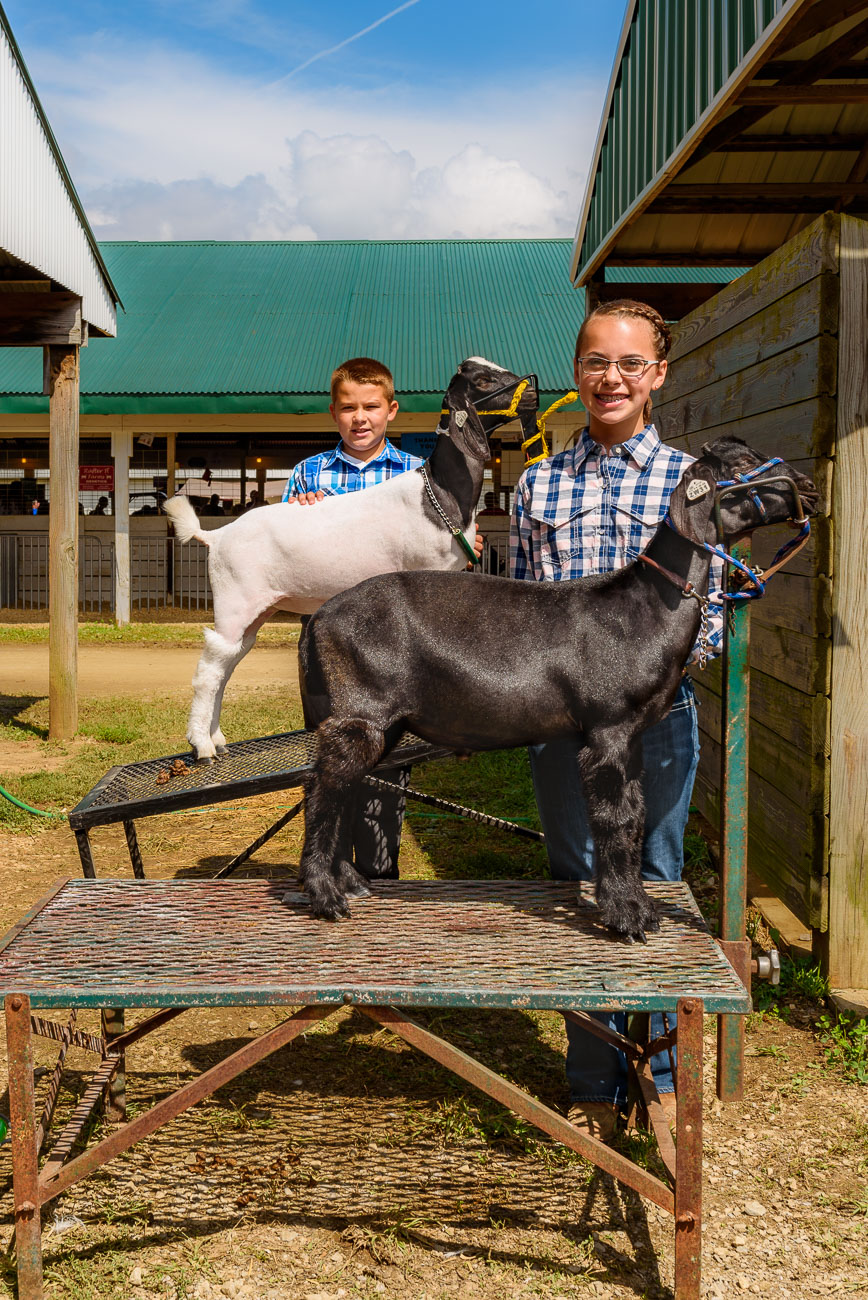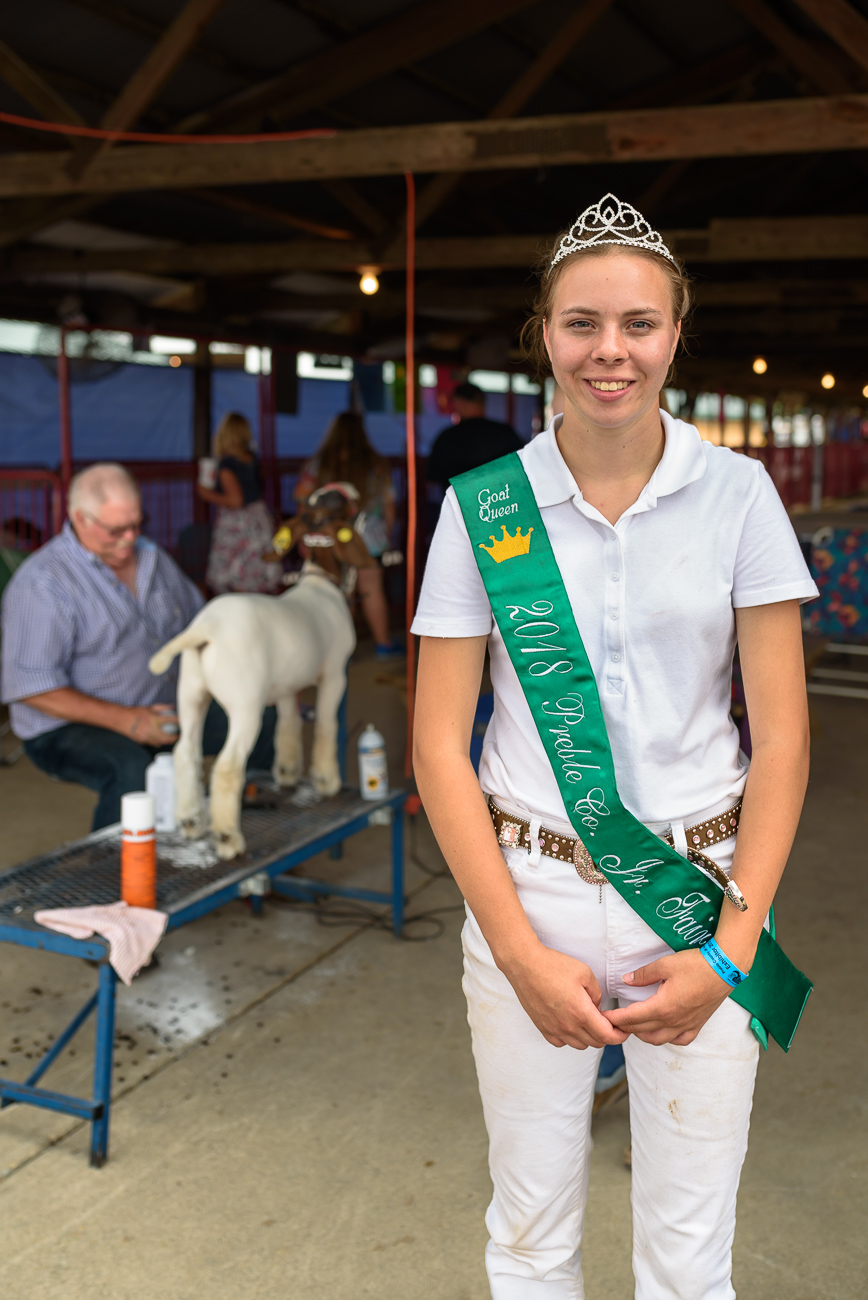 Challenger
This young man attended almost every event at the fair and participated in the roping and horse shows. He wore his colors and promoted the President proudly.
Avenger
Although he is driving Brendan's (bearded man peaking out from the hood on the far right edge) "Hulk Smash", Aaron has his own car--"333"-- and corresponding tattoo. The reason for 333: He is only "half evil." Despite the seeming distrust he demonstrated here, we later spoke while he casually enjoyed a cigarette in his 333 car, and I photographed him then too. His wife loved the photographs of her man.
Crashing Romance
Dillon lives a trinity--Family (e.g. wife and baby), friends, and demolition, all of which are captured here. I asked if I could take his portrait, and, after gathering his wife and daughter, he agreed. He followed up with me and I shared this and other images. He then invited me to his next demolition derby, where I will surely be.
A Sunday Afternoon
The demolition derby actually requires a ton of patience. Families spend the entire day at the fair grounds readying their vehicles (painting, reinforcing, soldering together parts) and awaiting their time to compete. Then the crashing begins. A true family affair.
Bad News Bears
My fiancée spent part of the afternoon with this young man (in the black shirt), who intends to be a nurse. He is currently a caregiver in a local nursing home where he insists that he's popular with many of the ladies. His family has been an integral part of the fair for years.